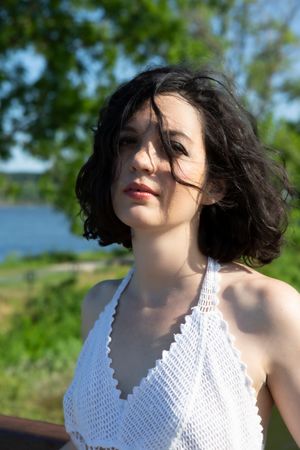 Biography
Ella Ray's self-generated genre blends her background in Eastern European acapella arrangements with the beauty of Cat Power and the heartache of Mazzy Star.
Her preternatural voice sings over innovative acoustic chord structure as she details her romantic and sexual trials with painful memories of her past, vocalizing a strength which is tangible in her transformative music.
The Kingston NY-based performer completed her debut full-length album, Hum to Your Heart,  which will be released in August of 2019.
"Ella Ray's music is like floating in a bubble blown by a child into the universe." -Liana Gabel (of the Liana Gabel Band)
"A progressive, world-accented folk sound with unpredictable harmonic and melodic turns and an other-worldly quality, like the folk music of an unknown dimension." - John Burdick (of the Hudson Valley Almanac)